This is an extensive, ever-growing database dedicated to the AMNEƧIA series by Idea Factory.
There are currently 46 pages and a circulating total of 2,787 edits.
Anyone is free to edit and help expand our knowledge of the series.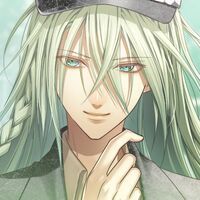 Ukyo
Ukyo (ウキョウ, Ukyō) is a famous photographer.
VII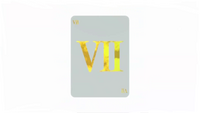 VII is the seventh episode of the AMNEƧIA anime. It aired on February 18, 2013.
After falling into the depths of the waters, an even more confused Heroine finds that she is in a new world, with Kent as her boyfriend. With Orion gone again, she adjusts to her new lifestyle and tries communicating with the logic-only Kent. Things pick up smoothly especially after the two attend a temple festival in the city. However, one morning at the university, it appears as though the Heroine's amnesia has been suspected, and now she needs to explain herself, before she awakens in another world.
AMNEƧIA LATER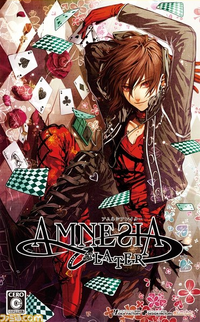 AMNEƧIA LATER (アムネシア レイター, Amuneshia Reitā) is the second installment of the AMNEƧIA visual novel series by Idea Factory. It was released for the PlayStation Portable in Japan on March 15, 2012.